Bank in Your Pajamas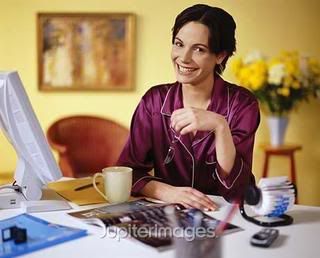 Nearly every day we receive offers in our email for signing-up for an online banking. And with most all-major banks bidding for your business, now is the time to begin online banking. You can easily take control of your money 24 hours a day! If you have been considering becoming one of the millions of people already banking online you may want to consider the following things when you choose your bank.
When looking for features for online banking, we prefer to choose those banks that have easy to use web interfaces. It should all be accessed from within web browser or even smart phone device. This makes it less confusing and more user friendly. You shouldn't have to take a class in order to manage your account online and must be intuitive! Besides this basic requirement, make sure your bank has the minimums listed below:
• Have a reasonable initial deposit ($100)
• Allow Direct Deposit of Payroll Checks
• Issue ATM/Visa Check Card, with national access and at least 10 free transactions a month
• E-Payment of Bills (At least 10 free per month)
• Prompt Crediting of your deposits (your snail mail deposits)
• Free- Personal Checks and no check writing fees
• 24 hour 1-800 customer service (when you just feel like talking to a human)
• Online images of cancelled checks (this is an awesome feature)
• Account data exportable into your personal finance software
No matter your financial situation, now is the time to take control of your money and choose to move and stay online with your banking.
Related Posts: